C2856 in Jatibarang depot, 2002

On April 21, 2002, a group of railfans visited Jatibarang locomotive depot and found the 4-6-4T locomotive C2856.

It is in a rather better condition than its sister C2801 in Karawang depot, although vandals have removed its cylinder covering, valve gears, driving rods and various other parts.

Hopefully, in a later date this locomotive will be repaired, at least cosmetically, and plinthed as a monument in front of PT Kereta Api's main office in Bandung.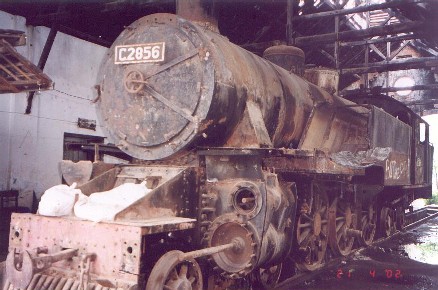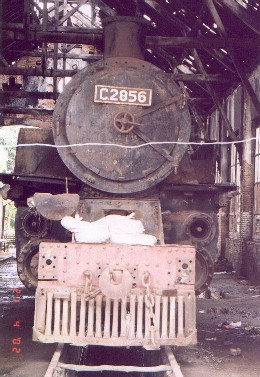 Photographs taken by Budi Bahariawan S. (IRMC 01-033)
Created by Indra Krishnamurti
Thanks to Budi Bahariawan S.
Last updated May 10, 2002